I'm psyched that BCC is 3 days this year, and even more stoked for the current lineup.  And I'm betting more will be coming….
Will this be the year that I stop stammering and actually say hello to Frank Cho?  Or perhaps go so far as to shake hands with Garth Ennis?  Who knows?  But one thing's for sure; I'll be a fannish embarassment with all the drooling and such.
Read on for the full 411!
Baltimore Comic-Con Announces First Appearances for 2014 Guests!
Gibbons, Hembeck, Kuder, Maleev, and Totleben Come to Baltimore!
BALTIMORE, MARYLAND – February 4, 2014 –
 Happy 2014 from the Baltimore Comic-Con!  Our show this year will be the 15th annual Baltimore Comic-Con, our premiere 3-day show, and our biggest event ever, which will be held the weekend of September 5-7, 2014!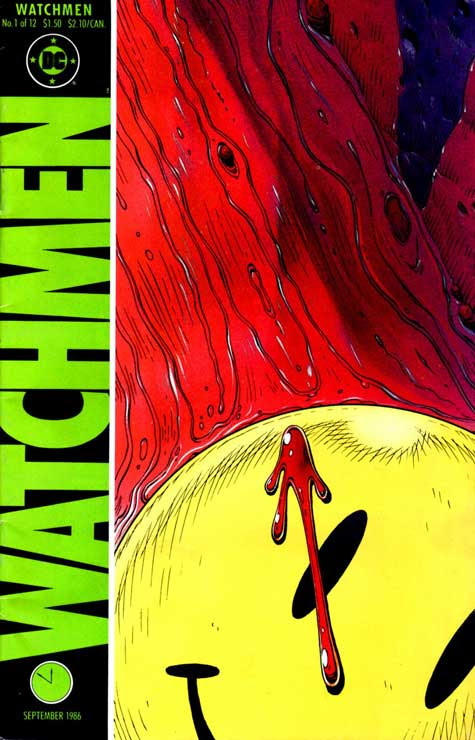 In December, we officially announced our expansion to 3 days as well as our huge initial set of guests, and the response was fantastic.  Not content to settle for that initial wave of excitement, we've kept busy through the 2013 holiday season and into January of 2014 expanding our guest list!
Hopping the pond from England, writer/artist/letterer Dave Gibbons brings a vast resume of truly ground-breaking work.  From his early
2000AD work to the best-selling Watchmen with writer Alan Moore to The Secret Service with writer Mark Millar and many, many other noteworthy titles, Dave has left his indelible mark on the comics industry.  He has contributed to major and minor publishers, titles, and comic universes on both sides of the Atlantic, and his lettering style in Watchmen was the basis for the "Comic Sans" font.
Fred Hembeck's unique style has graced numerous publications, but he is probably noted most for his parodies at Marvel Comics, especially in the pages of Marvel Age, Fantastic Four Roast, Fred Hembeck Destroys the Marvel Universe, and Fred Hembeck Sells the Marvel Universe.  He also maintained an unhealthy focus for years on the Marvel Universe B-lister, Brother Voodoo!  In recent years, he contributed to Mars Attacks: The Human Condition from IDW and has provided covers for Garfield from BOOM! Studios.
A relative newcomer, Aaron Kuder found opportunities in doing fill-in issues during DC Comics' The New 52 event.  A member of Ten Ton Studios, he has handled art duties on titles such as Batman, Superman, and The Avenging Spider-Man, and took over art duties in November of 2013 for Action Comics.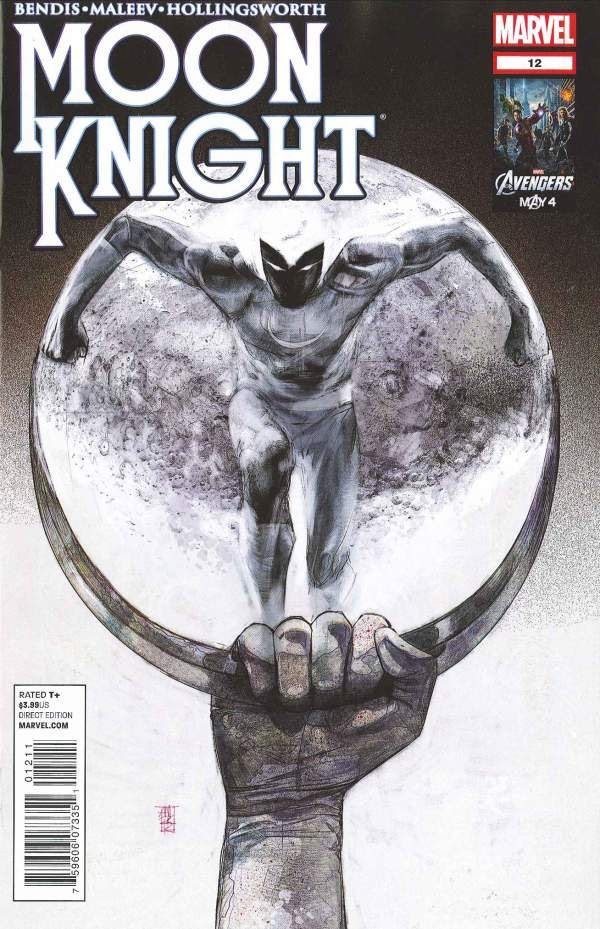 Originally from Bulgaria, Alex Maleev has achieved great success providing art on comics with prolific comics writer, Brian Michael Bendis.  Together, they have collaborated on noteworthy runs on titles such as Image's Sam and Twitch, and Marvel's New Avengers, Daredevil, Halo: Uprising, Moon Knight, Spider-Woman, and, through Marvel's creator-owned Icon imprint, Scarlet.
John Totleben initially established a name for himself inking and painting covers for DC Comics' Swamp Thing during its noteworthy Alan Moore/Stephen R. Bissette run of the title.  He later went on to collaborate with Moore again multiple times, pencilling and inking Eclipse Comics'Miracleman, earning the position exclusively after receiving accolades for his work on the title, and on inks for Image Comics' 1963.  He has received numerous industry nominations and awards, including a 2004 Inkpot Award.
"What an amazing group of talent to have all under one roof," commented Marc Nathan, promoter of the Baltimore Comic-Con.  "We are so excited to be welcoming Dave Gibbons, Fred Hembeck, Aaron Kuder, Alex Maleev, and John Totleben to our not-so-little-anymore family!"
This year's previously confirmed guests for the show include: Marty Baumann (Pixar artist); Jeremy Bastian (Cursed Pirate Girl); Dave Bullock (Batman Black and White); Greg Capullo (Batman); Bernard Chang (Green Lantern Corps); Sean Chen (Amazing Spider-Man); Jimmy Cheung (Infinity); Cliff Chiang (Wonder Woman); Frank Cho (X-Men:  Battle of the Atom); Richard Clark (House of Gold & Bones); Steve Conley (Bloop); Alan Davis (Wolverine); Tommy Lee Edwards (Suicide Risk); Garth Ennis (Preacher, The Boys); David Finch (Forever Evil); Bryan JL Glass (Mice Templar); Michael Golden (The Ravagers); Cully Hamner (Animal Man); Dean Haspiel (The Fox); Adam Hughes (Before Watchmen: Dr. Manhattan); JG Jones (Green Lantern Corps, Batman Black and White); Justin Jordan (Luther Strode, Green Lantern: New Guardians); Barry Kitson (Empire); David Mack (Shadowman); Kevin Maguire (Guardians of the Galaxy); Ron Marz (Witchblade); Bob McLeod (X-Men: Gold); Tradd Moore (Deadpool Annual); Mark Morales (New Avengers); Dan Parent (Archie, Veronica, Kevin Keller); David Peterson (Mouse Guard); Eric Powell (The Goon); Joe Prado (Justice League); Brian Pulido (Lady Death); Ivan Reis (Aquaman and The Others); Budd Root (Cavewoman); Alex Saviuk (Web of Spider-Man); Andy Smith (Superman #23.1: Bizarro); John K. Snyder III (Zorro Rides Again); Allison Sohn (sketch card artist); Charles Soule (Thunderbolts); Ben Templesmith (The Memory Collectors); Peter Tomasi (Batman and Two-Face); Herb Trimpe (GI Joe: A Real American Hero); Billy Tucci (Shi); Rick Veitch (Saga of the Swamp Thing); Matt Wagner (Grendel); Mark Waid (Daredevil); Bill Willingham (Fables); Renee Witterstaetter (Joe Jusko: Maelstrom); and Thom Zahler (My Little Pony).
In the coming weeks, look for more announcements from the Baltimore Comic-Con. We are looking forward to highlighting our guests, the Harvey Awards, industry exclusives, and programming. The latest developments can always be found on our website, Twitter, and Facebook pages.
Contact Information
Please use the following e-mail addresses to contact the Baltimore Comic-Con:
press@baltimorecomiccon.com – for any general press inquiries or to be added to our PR distribution
promoter@baltimorecomiccon.com – for requesting exhibitor, publisher, and Artist Alley applications
registrar@baltimorecomiccon.com – for inquiries about submitted registrations
harveys@baltimorecomiccon.com – for the Harvey Awards ceremony and banquet
general@baltimorecomiccon.com – for general Baltimore Comic-Con inquiries
About The Baltimore Comic-Con
The Baltimore Comic-Con is celebrating its 14th year of bringing the comic book industry to the Baltimore and Washington D.C. area. For more information, please visit www.baltimorecomiccon.com.
About The Harvey Awards
The Harvey Awards are one of the comic book industry's oldest and most respected awards. With a history of over 20 years, the last 9 in conjunction with the Baltimore Comic-Con, the Harveys recognize outstanding achievements in over 20 categories. They are the only industry awards nominated and selected by the full body of comic book professionals. For more information, please visit www.harveyawards.org.